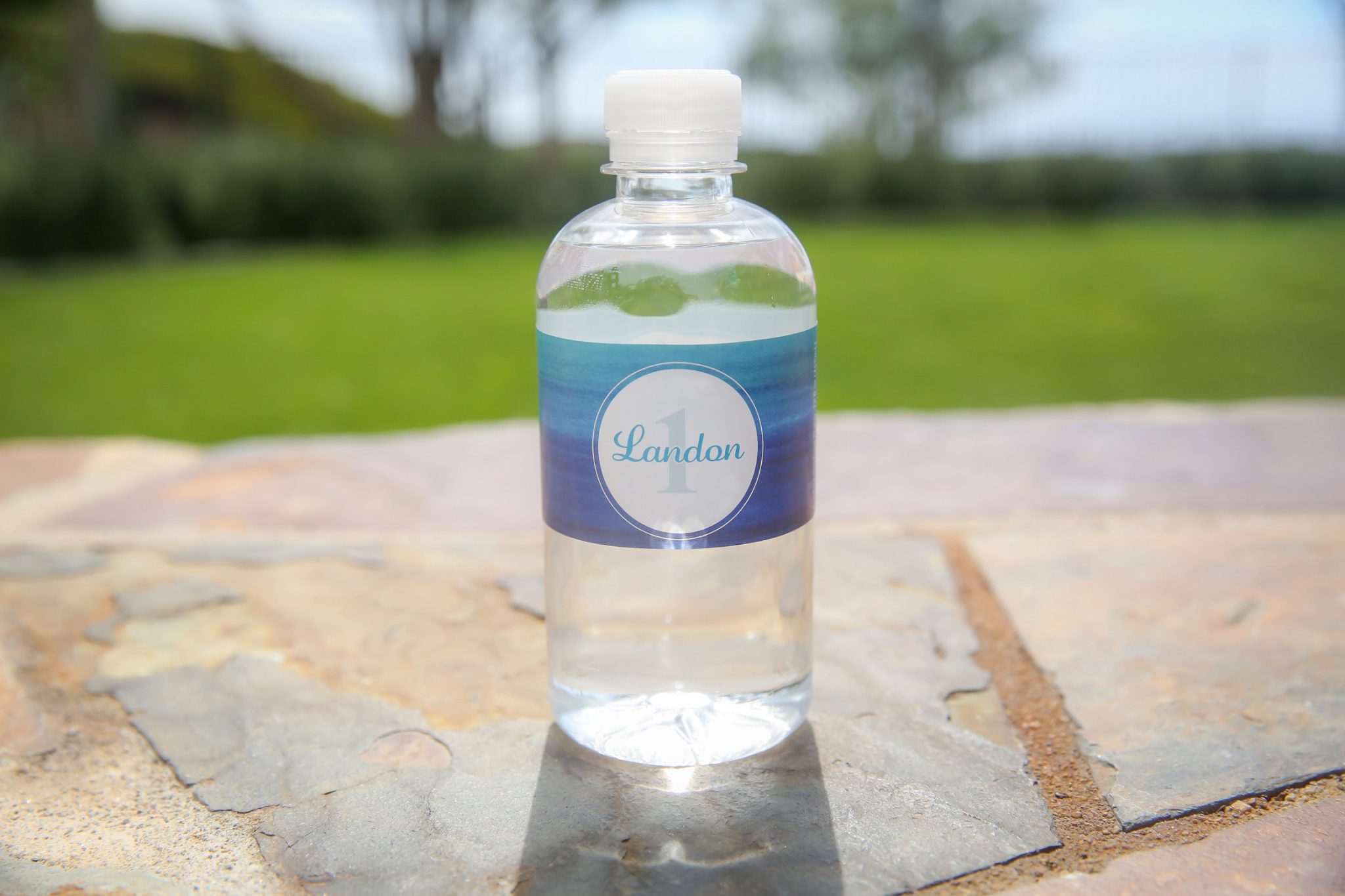 In news that will surely surprise you: high-quality graphics look better than low-quality graphics. Use the tips below to make sure your personalized bottled water label looks its best!
Regardless of the files you upload or email, our support team will communicate suggestions on how to present your logo or design in the best light.
5 Tips for Custom Label Bottles:
Use the full width of the label

Our labels wrap most of the way around the water bottle, so utilizing the maximum size can help your design stand out!

Keep important graphics within the template graphic print line

Mind the green "graphic print line" when using Bottled Events templates for best results!

Upload these file types

The files the typically look the best on labels are .ai, .eps, .pdf, .png, .jpeg, or .svg. Files can be uploaded with your online order or emailed to info@bottledevents.com separately.

Upload high-quality images

Images that look blurry on a computer or phone screen will also print out blurry on to a bottle label. 300 dpi (dot per inch) is typically the benchmark resolution we require for high-quality images. We can print out anyting, but the higher the resolution, the better the bottle!

If sending in Adobe Illustrator files, please outline the fonts

This extra step helps guarantee your customized label design will match your expectations to the letter!
Contact us today to see how we can help bring your label artwork to life!